Live Feed
Announcements
All in-building gatherings at Bethel have been suspended until further notice. Please continue to join us online and read our COVID-19 Update letter here.
Online Service Live streams at 10:45 am.
Want to give online? Simply go to www.betheljackson.org and click Give
For COVID-19 information, to receive help or if you want to help, please visit: www.betheljackson.org/covid-19
Women's Fall Event, Oct 17 is cancelled.
We are collecting for postage for Operation Christmas Child shoeboxes that will be sent out by Bethel. Mark OCC on the envelope or select the OCC Shipping fund when giving online.
Want to connect with others in a small group context? Check out our Online Groups!
Interested in starting an online group to help people stay connected and growing? Please contact Patrick@betheljackson.org
Please share the Facebook Live event on your personal page. You can get there by clicking here.
If someone you know doesn't have a computer or the internet, you can check out our new feature called TeleSermon. Simply call the church phone number 517-787-8612 and listen to the prompts. You can then listen to the most recent sermons right on your phone... regardless if it's smart or not!😂*Sigh*... we crack ourselves up... So spread the word! You never know who might be helped by this great new feature!
Sermon Notes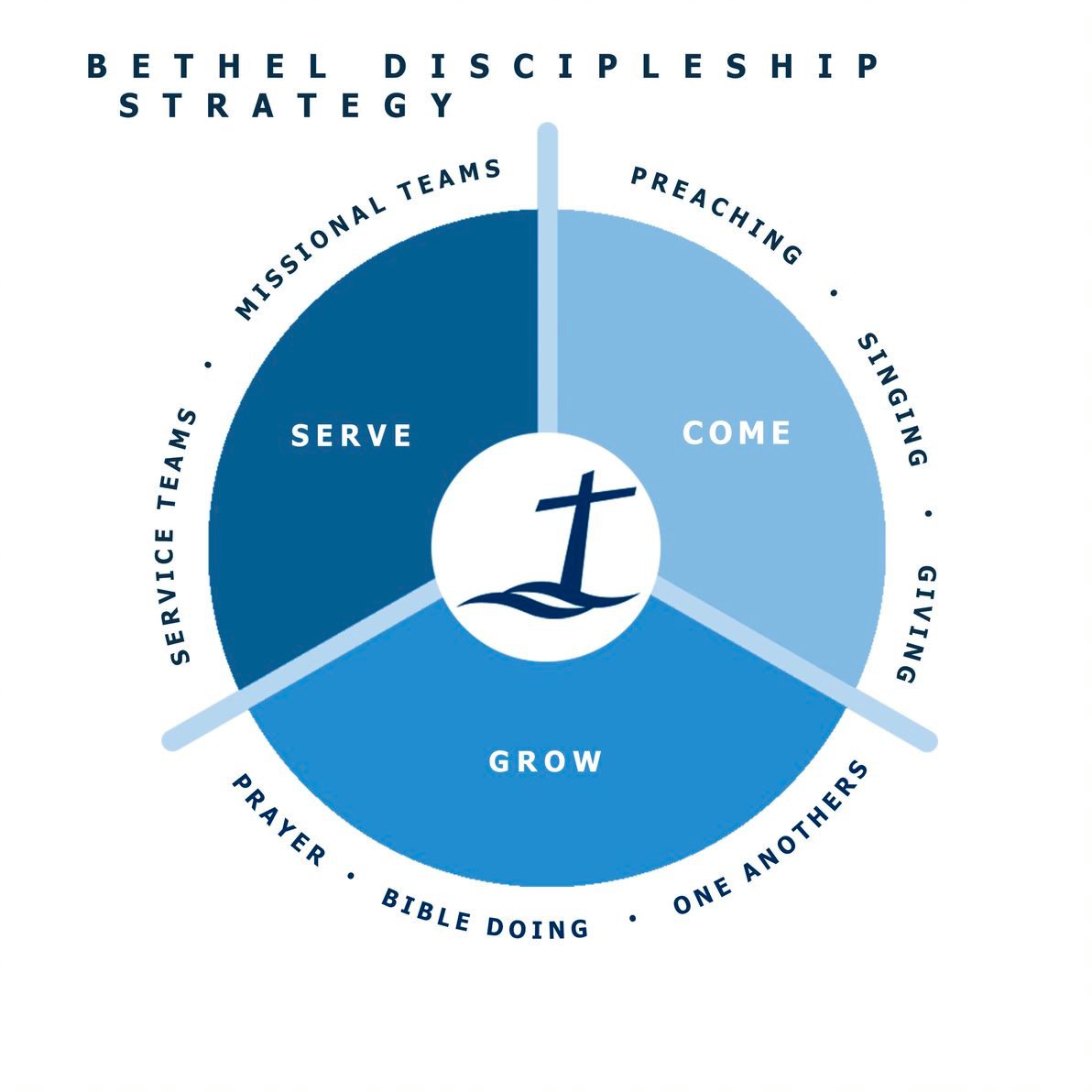 It's Not A Real Bear
Bethel Church | Jackson, Michigan | Ken Pierpont, Lead Pastor | October 4, 2020 AM
Communion: "For this is My blood of the new covenant, which is shed for many for the remission of sins." (Matthew 26:28)
Introduction: A problem I have noticed over my years as a pastor. Some people have a weak conscience. Some people have a calloused conscience. Often when you preach or teach the wrong people get the wrong message. The people with a weak conscience are driven to despair and the people with the callous conscience are have their prejudice confirmed and go away more pseudo-pious and self-righteous than they came.
There are two ways I have seen the Devil work. He gets people who should be convicted of sin to be tolerant of sin in themselves and hard on others. He gets people who are sensitive and tries to drown them in condemnation. What is a pastor to do when he preaches and the people who need to be comforted are condemned and the people who should be disturbed and troubled and convicted are go away with smug self-confidence? (Small groups, etc.)
Vance Havner said; It's the pastor's job to Comfort the Disturbed... and the Disturb the Comfortable.
How can you tell the difference between conviction from the Holy Spirit and accusation from the Devil and demons?
"As it is, I rejoice, not because you were grieved, but because you were grieved into repenting. For you felt a godly grief, so that you suffered no loss through us. For godly grief produces a repentance that leads to salvation without regret, whereas worldly grief produces death." (2 Corinthians 7:9–10, ESV).
Romans 8:44 "...who can bring a charge against God's elect..."
"...that sin is too small to matter..."
"...that sin is too big to forgive..."
"...a little indulgence doesn't mean you are a bad person..."
"...that sin is who you are..."
Two of the major functions of the indwelling Spirit are to convict and comfort. Satan wants to confuse you about this. (John 7:38-39; 14:26-remind; 14:16 helper-paraclete-comforter) (Eph. 1 His indwelling is the Seal)
1. Conviction is a gift from the Holy Spirit. (John 16:8ff) Accusation is a device of the Devil. (Rev. 12:10; Job 1; )
2. Conviction is over sin you have not dealt with. Accusation is over sin you have dealt with. (Colossians 2:14–15) ...having wiped out the handwriting of requirements that was against us, which was contrary to us. And He has taken it out of the way, having nailed it to the cross. Having disarmed principalities and powers, He made a public spectacle of them, triumphing over them in it.
3. Conviction is for the purpose of redemption. Accusation is for the purpose of condemnation. (Romans 8:1)
4. Conviction is to draw you to God Accusation is to drive you from God.
"for the Lord reproves him whom he loves, as a father the son in whom he delights." (Proverbs 3:12, ESV) (This is repeated in Hebrews. One powerful evidence of God's love for his children is his rebuke at our sin).
—"But if we walk in the light, as he is in the light, we have fellowship with one another, and the blood of Jesus his Son cleanses us from all sin." (1 John 1:7, ESV)
—"then he adds, "I will remember their sins and their lawless deeds no more."" (Hebrews 10:17, ESV)
—"He will again have compassion on us; he will tread our iniquities underfoot. You will cast all our sins into the depths of the sea." (Micah 7:19, ESV)
—"as far as the east is from the west, so far does he remove our transgressions from us." (Psalm 103:12, ESV)
1 John 1:1-7 A consciousness of sin. (8ff) Cleansing from sin. Joy, Fellowship, Cleansing.
When Convicted: Remember. Repent. Return. Confess your sin. Don't minimize it. Don't excuse it. Don't blame others for it. Don't just have remorse. Acknowledge it. Confess it. Forsake it. Replace it.
When Accused. Go back to the Cross and Preach the Gospel to yourself.
What About When Others Sin? (Gal. 6:1-5) Here is an important implication of this in your relationship with others. Whose side are you on? Remember the wonderful old marshal hymn "Who is on the Lord's Side?" Are you on the side of the Spirit or are you on the side of Satan.
1. Are you an instrument of God in the life of people or is the devil using you to harm them?
2. Do your words and attitudes encourage people to deal with sin or remind them of sin they have already dealt with.
3. Do your words and attitudes agents in redemption or condemnation?
4. Do your words and attitudes draw people to God or drive people away from God?
Thank the Lord, for those of us who are in Christ Jesus there is no condemnation--no judgment to come.
Prayer Request
Upcoming Events